Infrastructure Engineer I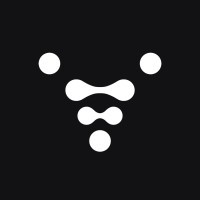 Relativity Space
Other Engineering
Cape Canaveral, FL, USA
Posted on Sunday, October 22, 2023
Company Overview:
A rocket company at the core, Relativity Space is on a mission to become the next great commercial launch company. Meeting the needs of a growing demand for space infrastructure, our rockets will revolutionize how we connect and communicate on Earth by getting satellites to space. We have developed a vertically integrated technology platform in which we leverage additive manufacturing, artificial intelligence, and autonomous robotics to 3D print rockets. Our unique approach enables rapid product iteration, allowing us to push the boundaries of what's possible today and unlock the full potential of 3D printing for tomorrow. Join us on this extraordinary journey, as we work together to transform our vision into reality.
Team:
We are looking for an Infrastructure Engineer to join our growing team at our launch site located at Cape Canaveral in Florida. You will be responsible for the development, design, engineering, and construction of new launch site infrastructure. You bring curiosity for our unique technology and our production processes and are eager to develop next generation launch sites.
This position is part of our Launch, Infrastructure, and Facilities organization, which oversee new construction projects and facility operations and maintenance. Our facilities are a key part to Relativity's success in creating the first autonomous rocket factory and delivering industry-leading launch services to our customers.
What you'll do:
As an Infrastructure Engineer, you connect various internal technical teams to define architectural, structural, heavy civil, electrical, mechanical, plumbing, fire protection, & industrial requirements and will be our owner's representative to outside facing consultants and contractors. You will work closely with other launch team members including fluids, electrical, command & control, mechanical, and operations.
You will be responsible for managing the development, design, and construction of new infrastructure projects and will be responsible for the development of construction drawings, request for proposals, competitive bidding, bid evaluations, sub-contractor selections, sub-contractor management, and construction management. You will plan and execute the work to install and operate best-in-class launch site solutions to meet stringent cost and schedule requirements in a very competitive environment.
What you need to know:
As a member of the Infrastructure team at Relativity, you will be at the forefront of creating world class launch sites. You enjoy working with teams and are able to work autonomously to ensure project completion. You have a strong background in field engineering, construction engineering, and project management, and you have a passion for taking ideas and designs and making them become a reality in the built environment. You are a learner and doer at heart, who continuously engages across technical and operations teams to achieve amazing outcomes.
Bachelor's degree in civil engineering, structural engineering, construction management, or related technical discipline

Minimum 1 year of experience working in the aerospace or construction industry with a mix of hands-on field experience and project management experience

Experience with design documentation, construction drawings, construction bid solicitation, contractor selection, construction management, field supervision, permitting, QA/QC, and Safety

Experience with project scoping, budgeting, scheduling from both a day-to-day perspective as well as overall construction management

Experience with Architectural, Structural, Civil, and MEPF design, construction, and operation

Understanding of standard construction procedures, best practices, means & methods

Experience with development, permitting, land use controls, conditional use permits, and working with local government agencies

Demonstrated customer service excellence and ability to communicate highly effectively in verbal/written form with internal and external customers

Must have strong interpersonal skills and ability to work in a team environment

Experience with direct responsibility driving projects forward while managing and reporting progress to remote management

High organizational skills in managing multiple projects simultaneously

Ability to understand precision technical plans, blueprints, drawings and modeling applications

Ability to manage technically complex projects using independent judgment and personal initiative

Recognize and act on opportunities; maintain flexibility to adjust as requirements and priorities shift or constraints change and anticipate them when possible

Ability to work in dynamic environments to execute real-time tasks in tight operation windows
Nice to haves but not required:
Experience with AutoCAD, Revit, or similar design software

Ability to work within 3D models utilizing NX or similar CAD programs

Engineer in Training (EIT) certification

Advanced degree or training in engineering, construction, operations, or project management

Experience with facilities and systems within the aerospace industry

Experience designing, building, or operating test or launch GSE within the aerospace industry

Familiar with aerospace planning, procedures and operations, and safety (including LOTO)

Experience working with state and federal government agencies
Relativity Space offers competitive salary and equity, a generous vacation policy, an annual L&D stipend and more!
We are an equal opportunity employer and value diversity at our company. We do not discriminate on the basis of race, religion, color, national origin, gender, sexual orientation, age, marital status, veteran status, or disability status.
The below-range represents Relativity Space's current good-faith pay scale for this role. Relativity Space reserves the right to modify or update this range at any time.
Compensation is only one part of our entire total rewards package. To see some of the benefits & perks we offer, please visit here:
https://px.sequoia.com/relativityspace
Hiring Range: