Senior Structural Engineer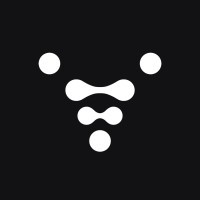 Relativity Space
Cape Canaveral, FL, USA
Posted on Saturday, October 28, 2023
Company Overview:
A rocket company at the core, Relativity Space is on a mission to become the next great commercial launch company. Meeting the needs of a growing demand for space infrastructure, our rockets will revolutionize how we connect and communicate on Earth by getting satellites to space. We have developed a vertically integrated technology platform in which we leverage additive manufacturing, artificial intelligence, and autonomous robotics to 3D print rockets. Our unique approach enables rapid product iteration, allowing us to push the boundaries of what's possible today and unlock the full potential of 3D printing for tomorrow. Join us on this extraordinary journey, as we work together to transform our vision into reality.
Team:
We are looking for a Structural Engineer to join our growing team at our launch site located at Cape Canaveral in Florida or HQ at Long beach. You will be responsible for the development, design, engineering, and construction of new launch and test site infrastructure. You bring curiosity for our unique technology and our production processes and are eager to develop next generation launch and test sites.This position is part of our Launch, Infrastructure, and Facilities organization, which oversee new construction projects and facility operations and maintenance. Our facilities are a key part to Relativity's success in creating the first autonomous rocket factory and delivering industry-leading launch services to our customers.
What you'll do:
As a Structural Engineer, you will be responsible for both civil and structural design, engineering, drawings, design documents and report for our new launch and test infrastructures. You will be responsible for managing the civil and structural aspect of construction projects which includes request for proposals, competitive bidding, bid evaluations, sub-contractor selections, sub-contractor management, and construction management. You will connect various internal technical teams to define architectural, structural, heavy civil, electrical, mechanical, plumbing, fire protection, & industrial requirements. You will work closely with other test & launch team members including infrastructure, fluids, electrical, command & control, mechanical, and support operations during launch and test processing and operations. You will provide technical engineering support and information through the infrastructure procurement, construction, operation, and maintenance process.
What you need to know:
Bachelor's degree in civil engineering, structural engineering, or related technical discipline

Minimum 5 years of civil structural design experience working in the aerospace or construction industry with a mix of hands-on field experience and project management experience

Familiar with American Institute of Steel Construction (AISC) steel manual, American Concrete Institute (ACI) code 318, American Society of Civil Engineers (ASCE) 7, and International Building Code (IBC)

Understanding of standard construction procedures, best practices, means & methods

Experience with documentation, construction drawings, construction bid solicitation, contractor selection, construction management, field supervision, permitting, QA/QC, and Safety

Experience with project scoping, budgeting, scheduling from both a day-to-day perspective as well as overall construction management

Ability to work within 3D models utilizing NX, AutoCAD or similar CAD programs

Experience with SAP2000, ETABS, or similar analysis software

Strong interpersonal skills and ability to work in a team environment

Ability to drive projects forward while managing and reporting progress to remote management

Ability to work in dynamic environments and where change is constant
Nice to haves but not required:
7+ years of civil structural design experience working in in the aerospace or construction industry with a mix of hands-on field experience and project management experience

Licensed Professional Engineer (P.E.)

Advanced degree or training in engineering, construction, operations, or project management

Experience with facilities and systems within the aerospace industry

Experience designing, building, or operating test or launch GSE within the aerospace industry

Experience with FEM structural analysis

Familiar with aerospace planning, procedures and operations, and safety (including LOTO)

Experience working with state and federal government agencies
Relativity Space offers competitive salary and equity, a generous vacation policy, an annual L&D stipend and more!
We are an equal opportunity employer and value diversity at our company. We do not discriminate on the basis of race, religion, color, national origin, gender, sexual orientation, age, marital status, veteran status, or disability status.
The below-range represents Relativity Space's current good-faith pay scale for this role. Relativity Space reserves the right to modify or update this range at any time.
Compensation is only one part of our entire total rewards package. To see some of the benefits & perks we offer, please visit here:
https://px.sequoia.com/relativityspace
Hiring Range: