Build Quality Engineer II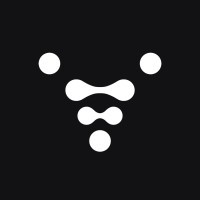 Relativity Space
Quality Assurance
Long Beach, CA, USA
Posted on Thursday, November 9, 2023
Company Overview:
A rocket company at the core, Relativity Space is on a mission to become the next great commercial launch company. Meeting the needs of a growing demand for space infrastructure, our rockets will revolutionize how we connect and communicate on Earth by getting satellites to space. We have developed a vertically integrated technology platform in which we leverage additive manufacturing, artificial intelligence, and autonomous robotics to 3D print rockets. Our unique approach enables rapid product iteration, allowing us to push the boundaries of what's possible today and unlock the full potential of 3D printing for tomorrow. Join us on this extraordinary journey, as we work together to transform our vision into reality.
Team:
The Quality team supports all areas of production of Relativity's hardware and defines the processes to do so. We work closely with engineering, manufacturing, supply chain, test and launch counterparts to ensure the quality of our products. We help lay the foundation for all processes within the product lifecycle – design, buy, build, test and launch. This is a unique opportunity to join a growing Quality organization and help lead the front on producing the industry's highest quality 3D-printed parts.
This Quality Engineer role will be responsible for assuring build reliability of Relativity designed hardware— from defining and optimizing the processes in which we support (Propulsion, Machining, Integration, Test, Additive, and Avionics), to problem solving hardware nonconformances and devising actions to address root cause. You will have the opportunity to set the tone for maturing our quality practices within your team.
NOTE: This role may require travel 5%-30% and is expected to be on-site at our Long Beach, CA headquarters.
What you'll do:
Ownership may include the following:

Design: drawing standardization, DFM, and configuration management and control
Planning: work instruction review, process development, standard rework/repair documentation
Assembly: in-process build verification, coordinate of travelled work, etc.
Program: issue ticket processes, as-built verification, root cause/corrective action, etc.

Drive initiatives to facilitate quality in our growing launch vehicle program. Some projects may include spearheading specification development, developing walk down checklists, supporting automation initiatives for quality inspection, assisting in DFM practices, etc.
Develop strong working relationships with Engineering, Additive, Manufacturing, Test, and Launch teams to ensure all company objectives can be met
What you need to know:
Bachelor of Science degree in Engineering or other STEM field.
Minimum of 3 years of experience acting as a Quality Engineer at a fast-paced manufacturing company
Extensive experience interfacing with design engineering, manufacturing, production and test personnel
In-depth knowledge of aerospace manufacturing/complex assembly practices and typical quality processes/controls
Working knowledge of typical PLM, MES, ERP and QMS software
Proficiency with Geometric Dimensioning and Tolerancing (GD&T)
Ability to solve a wide range of difficult problems in imaginative and practical ways and evaluate alternative solutions that may require coordination across multiple teams. Ability to establish goals and objectives to complete projects.
Ability to effectively communicate and present information to team members, team leaders, and top management.
Well-versed in process development and first-time quality efforts
Nice to haves but not required:
Working knowledge of product development methodologies such as Failure Modes and Effects Analysis (FMEA), Advanced Product Quality Planning (APQP), Statistical Process Control (SPC) and Production Process Verification (PPV).
New product introduction (NPI) of hardware system into a manufacturing, test, and production system with proven success.
Familiarity with high-volume inspection methods and data-driven acceptance methods.
Understanding of AS9100/ISO9001 applications and practices for an aerospace program.
Self-starter that has demonstrated the ability to define and own a process from scratch and roll out that process through adept communication to a diverse team.
Any of the following: Engine Integration, Test, Avionics, Sub-Assembly, Machining.
Relativity Space offers competitive salary and equity, a generous vacation policy, an annual L&D stipend and more!
We are an equal opportunity employer and value diversity at our company. We do not discriminate on the basis of race, religion, color, national origin, gender, sexual orientation, age, marital status, veteran status, or disability status.
The below-range represents Relativity Space's current good-faith pay scale for this role. Relativity Space reserves the right to modify or update this range at any time.
Compensation is only one part of our entire total rewards package. To see some of the benefits & perks we offer, please visit here:
https://px.sequoia.com/relativityspace
Hiring Range: