Process Engineer II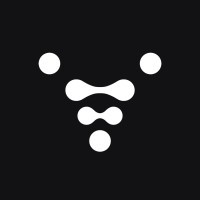 Relativity Space
Other Engineering
Cape Canaveral, FL, USA
Posted on Saturday, November 18, 2023
Company Overview:
A rocket company at the core, Relativity Space is on a mission to become the next great commercial launch company. Meeting the needs of a growing demand for space infrastructure, our rockets will revolutionize how we connect and communicate on Earth by getting satellites to space. We have developed a vertically integrated technology platform in which we leverage additive manufacturing, artificial intelligence, and autonomous robotics to 3D print rockets. Our unique approach enables rapid product iteration, allowing us to push the boundaries of what's possible today and unlock the full potential of 3D printing for tomorrow. Join us on this extraordinary journey, as we work together to transform our vision into reality.
Team:
The Launch team at Relativity Space is responsible for designing, building, and operating world-class launch facilities to support the Terran R integration and launch operations at our launch complex on Cape Canaveral Space Force Station. As part of this team, you will help design and build large launch infrastructure and support equipment at one of the most historic launch sites in the US, LC-16. This team is critical to the launch success of Terran R, among many other firsts!
What you'll do:
As a member of the Launch Fluids team, you will be responsible for the design, fabrication, operation, and maintenance of the launch pad and support facilities for Terran R. Engineers at the Terran R launch site work in concert with operations engineers, test engineers, and technicians to generate ground support equipment requirements, manage projects (cost, schedule, resources), activate systems, and provide troubleshooting both in the control room and at the launch pad.
Design launch pad fluids infrastructure, including 3D modeling, fluids and pipe stress analysis, fabrication drawings, fluids P&IDs, component lists, and detailed work instructions

Supervise the construction activation & commissioning, and initial operations of these facilities

Solve technically challenging problems across a variety of disciplines under varying programmatic pressures

Support other Relativity ties and manufacturing sites with travel up to 25%
What you need to know:
Bachelor's degree in mechanical engineering, aerospace engineering, or a related field and minimum 4 years of combined engineering experience is required.

Prior experience in aerospace is not required

Varied perspectives & backgrounds strengthen our team

Strong engineering fundamentals in thermal and fluid analyses

Working knowledge of fluid components such as valves, regulators, and instrumentation

Demonstrated ability to work in high pressure environments and meet aggressive deadlines

Ability to understand and develop fluid P&IDs (Plumbing and Instrumentation Diagrams) and technical drawings for a large-scale launch pad and supporting ground equipment

Experience with 3D modeling software packages (NX, Creo, Solidworks, etc.)

Excellent problem-solving and critical thinking skills

Demonstrated customer service excellence and ability to communicate highly effectively in verbal/written form with internal and external customers

Experience with various industry standards (ASTM, ASME, NASA, DoD, NFPA, API, and SAE)
Nice to haves but not required:
You should still apply even if you don't have all of these!

Experience safely operating complex fluid systems, including high pressure gas, cryogenic fluids, flammable liquids and gases, and hydraulics

In-depth knowledge of launch vehicle ground support equipment and operations, including cryogenic tanks, pumps, valves, instrumentation, or related experience

Demonstrated proficiency with ANSYS and other piping analysis software (Caesar, Bentley Autopipe, etc.)

Experience Working with DOD, USAF, and NASA personnel
Relativity Space offers competitive salary and equity, a generous vacation policy, an annual L&D stipend and more!
We are an equal opportunity employer and value diversity at our company. We do not discriminate on the basis of race, religion, color, national origin, gender, sexual orientation, age, marital status, veteran status, or disability status.
The below-range represents Relativity Space's current good-faith pay scale for this role. Relativity Space reserves the right to modify or update this range at any time.
Compensation is only one part of our entire total rewards package. To see some of the benefits & perks we offer, please visit here:
https://px.sequoia.com/relativityspace
Hiring Range: