Vehicle Integration Engineer (Summer 2024 Internship)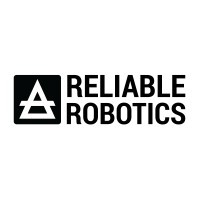 Reliable Robotics
Mountain View, CA, USA
Posted on Saturday, September 16, 2023
We're building safety-enhancing technology for aviation that will save lives. Automated aviation systems will enable a future where air transportation is safer, more convenient and fundamentally transformative to the way goods — and eventually people — move around the planet. We are a team of mission-driven engineers with experience across aerospace, robotics and self-driving cars working to make this future a reality.
As a Vehicle Integration Engineering Intern at Reliable Robotics, you will be a part of the Integration & Test team. The Integration & Test team is responsible for all vehicle level installation and test efforts at Reliable Robotics. The team regularly ensures the proper function of mechanical, electrical, and flight control systems onboard the aircraft. In addition, the Integration & Test team has ownership over all ground and flight test operations within the organization. The team is composed of individuals familiar with experience developing experimental and certification products.
Responsibilities
In your role as Vehicle Integration Engineering Intern you will assist in the design and installation of modified flight control systems, throughout the development of a remotely operated autoflight system. You will ensure the proper build-up of functions and capabilities, beginning in the lab and ending on the vehicle. You'll work alongside a team of engineers with expertise in various disciplines, including mechanical, software, flight test, and systems engineering. When the capabilities are ready, you will help prepare and often lead flight test activities to ensure proper implementation.
Basic Success Criteria
Currently enrolled and working towards a Bachelor's Degree of Science or Engineering in Mechanical, Electrical, Aerospace, or related discipline
Applied engineering experience through student organizations, internships, or personal projects
Ability to participate in safety critical operations
Preferred Criteria
Currently have or pursuing a pilot's certificate
Leadership experience in a relevant student organization or similar engineering project
Experience with computer science languages (Python or similar)
Learn more about the internship experience at Reliable Robotics from former interns:
link
Internship opportunities are located at our corporate office in Mountain View, CA. The estimated annualized salary for this internship is $84,000.
Reliable Robotics does not presently sponsor candidates for employment visas. In order to comply with export control regulations applicable to our technology and products, all candidates for this position must reside in the United States and be "U.S. persons" for purposes of the Export Administration Regulations (i.e., a U.S. citizen, a lawful permanent resident, or lawfully admitted into the U.S. as refugees or granted asylum in the U.S.) or otherwise eligible to access our technologies without an export license.
At Reliable Robotics, our goal is to be a diverse and inclusive workforce. As an Equal Opportunity Employer, we do not discriminate on the basis of race, religion, color, creed, ancestry, sex, gender (including pregnancy, childbirth, breastfeeding, or related medical conditions), gender identity, gender expression, sexual orientation, age, non-disqualifying physical or mental disability or medical conditions, national origin, military or veteran status, genetic information, marital status, or any other basis covered by applicable law. All employment and promotion is decided on the basis of qualifications, merit, and business need.
If you require reasonable accommodation in completing an application, interviewing, completing any pre-employment testing, or otherwise participating in the employee selection process, please direct your inquiries to work@reliable.co