Supplier Quality Assurance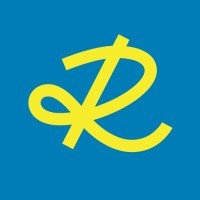 River
Quality Assurance
Bengaluru, Karnataka, India
Posted on Tuesday, September 12, 2023
About River
River is an electric vehicle company backed by marquee international investors - Dubai based Al- Futtaim Group, Lowercarbon Capital, Toyota Ventures, Israel-based Maniv Mobility, and US-based Trucks VC. River is founded by experienced automotive professionals and has grown close to 300 employees in less than 2 years since its inception. We have also recently launched our first product Indie, the #SUVofScooters in Feb'23. Further details about the company as well as the product are accessible on our website: www.rideriver.com
Location : Whitefield Bangalore(On-site - Work from Office only)
Designations: SQA Mechanical (Proprietary/BTS Commodity )
Responsible for Handling SQA activities for the BTS/ Proprietary/ Electro-mechanicals parts.
Should have handled parts like Brakes, Suspensions, lightings, tyres, bearing, oil seals and lock sets,PDrive train pulleys and belts etc.
Should have hands-on experience in handling various internal and external audits.
Should have exposure to handling IATF16949 audits.
Responsible for handling the documentation requirements as per ISO 9001.
should be capable of defining new processes, standards, and procedures of Auditing, Process, and product audit.
Identified CTQ in a new development process, established the inspection process standard and procedure at the supplier end.
Responsible for process audits and process approval, PPAP, and sustenance audits.
Proficient in various ISO, ASTM, and DIN standards applicable to Casting/forging /SMF/ Polymer commodities.
He should have hands-on experience in different manufacturing processes like Die casting,investment casting Hot,warm/cold forging and Bar turned machining/ Sheet metal and molding components.
Knowledge about the special process casting,forging and heat-treatment and raw materials specification over the automotive industries.
He should have hands-on experience of using different measurement instruments like CMM, DFT, FARO, and other conventional equipment.
should be proficient in Process capability, MSA, 5Why, CAPA/QC story.
Here's what we are looking for:
B.Tech or Diploma in mechanical, production, or automobile engineering
B.Tech with 5+years or diploma with 8+ years of experience
Having experience with at least 1 OEM/Tier-1 Automotive
Certified internal or external quality auditor