Executive/Sr Executive - Treasury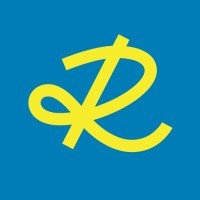 River
Accounting & Finance
Bengaluru, Karnataka, India · Bengaluru, Karnataka, India · Karnataka, India
Posted on Monday, November 20, 2023
About River
River is an electric vehicle startup building multi-utility scooters. The company builds products ground up with a strong focus on design and engineering. Currently, the company is in the expansion stage as we have commenced our vehicle deliveries in Bangalore with over 30+ vehicles on road. River is backed by marquee international investors - Dubai based Al-Futtaim Group, Lowcarbon Capital, Toyota Ventures, Israel based Maniv mobility and US based Trucks VC. These are mobility focused funds backed by some of the big names in the automotive industry. River is founded by experienced automotive professionals and is a fast growing company with a team of 300+ people.
Website : https://www.rideriver.com/
Location : Whitefield Bangalore(On-site)
Role: Treasury
Department: Finance
Responsibilities:
Handle all incoming and outgoing banking transactions on behalf of the company
Submit periodic reports detailing the company's present financial situation and forecasting the coming quarter
Conduct daily Bank Reconciliation Statement
Implement company policies regarding documentation and accounting of receipts and other financial information
Prepare monthly and yearly budgets while continually monitoring expenditures
Review statements and provide advice on issues pertaining to business finance
Seek to maintain a positive professional relationship with partner financial intuitions
Meet with the finance and accounting departments and assist in developing financial strategies quarterly and yearly
Make informed decisions on behalf of the company involving investments and stock
Requirements and Qualifications:
Bachelor's or master's degree in finance, accounting or relevant field
Demonstrated experience as treasurer or in a relevant financial management position
Detailed knowledge of financial legislation and practices
Knowledge of monetary markets, business investment management and financing strategies
Working knowledge of Microsoft Suite and financial management software including Oracle and others
Accuracy when computing and managing numbers
Exceptional communication and interpersonal skills
Detail-oriented and ability to envision all aspects of business finances from large scale to minute
Proven leadership and decision-making abilities in a business setting
Experience as a treasury personnel for 2-5 years.