Senior Hardware Engineer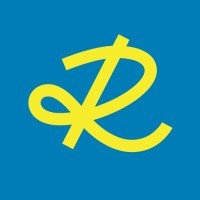 River
Software Engineering, Other Engineering
Bengaluru, Karnataka, India
Posted on Monday, November 20, 2023
About River
River is an electric vehicle startup building multi-utility scooters. The company builds products ground up with a strong focus on design and engineering. Currently, the company is in the expansion stage with vehicle deliveries starting in October 2023. River is backed by marquee international investors - Dubai based Al-Futtaim Group, Lowcarbon Capital, Toyota Ventures, Israel based Maniv mobility and US based Trucks VC. These are mobility focused funds backed by some of the big names in the automotive industry. River is founded by experienced automotive professionals and is a fast growing company with a team of 300+ people.
Website : https://www.rideriver.com/
Location : Whitefield Bangalore(On-site)
Role: Senior Engineer - Hardware - Analog & RF
Department: E/E
Team: Hardware
Job description:
Design and development of in-house telematics module
Test plan, guidance and review of test results of RF circuits and components.
Aware of RF and Analog Circuit Design Constraints
Experience with test equipment like oscilloscope, multimeter and network analyzer.
Simulation of RF related section of PCB Layout.
Hardware design flows from specification to testing preferred.
Knowledge of different types of antennas and embedded hardware design - I2C, SPI, CAN bus etc.
Technical skills:
Understanding of electronics and electricals involving functioning and use of resistor, capacitors, diode, Transistor, MOSFET and its usage in basic circuits.
Understanding of EMFT, Transmission lines and basics of RADAR, antenna.
Experience with LTE, GNSS, BLE, WiFi communication is an added advantage.
Aware of telecom standards, bands and frequencies
Capable of understanding and handling mixed signal designs with various layout constraints.
Experience in MATLAB/Python to simulate communication systems/ signal processing is an added advantage.