Sr. Financial Analyst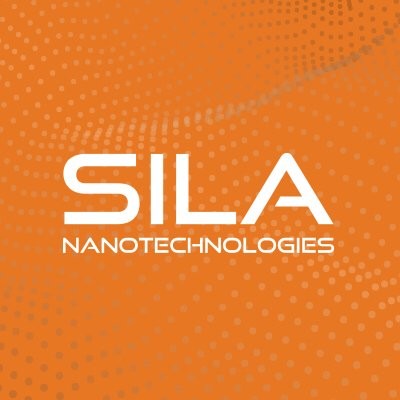 Sila Nanotechnologies
IT, Accounting & Finance
Alameda, CA, USA
Posted on Tuesday, January 3, 2023
About Us
We are Sila, a next-generation battery materials company. Our mission is to power the world's transition to clean energy. To create this future, our team is building a better lithium-ion battery from the inside out today. We engineer and manufacture ground-breaking battery materials that significantly increase the energy density of batteries, while reducing their size and weight. The result? Smaller more powerful batteries that can unlock innovation in consumer devices and accelerate the mass adoption of electric cars to eliminate our dependence on fossil fuels. We're tackling one of the biggest challenges of our time every day, and together we're redefining what's possible. Are you ready to be a part of a team committed to changing the world?
Who You Are
As the FP&A Analyst you will work alongside the Director of Finance and CFO to build out the finance function and support all aspects of monthly financial forecasting and month end close processes, including analysis and reporting. Your primary function will be to partner with other teams at Sila to build and develop budget and forecasting processes that will feed into the larger FP&A and strategic framework at the company. You will use your finance experience and strong communication skills to ensure the mutual success of your team partners as well as the strategic planning function at Sila.
Responsibilities and Duties
Business Partnerships: You will integrate with the technical and business teams at Sila to elevate the financial planning and reporting capabilities of Sila.
Planning & Forecasting: You will participate in corporate planning, budgeting, forecasting, annual and long-range planning in support of key departments (e.g. Product & Engineering, Sales, and Marketing)
Help drive the vetting and implementation of new reporting and analysis tools
Support Senior Analyst in managing relationships with internal Business Partners for regular analysis, variance analysis and other Ad-hoc financial support
Work alongside accounting team to ensure timely and accurate P/L
Drive the annual budgeting and ongoing re-forecasting processes
Ad-hoc projects as needed
Develop strategic finance field at Sila which helps inform tactical decision making by layering on financial impact. E.G. COGS Projection.
Assist in building and maintaining Strategic Financial Model.
Knowledge and Skill Requirements
Proven ability to partner closely with internal customers in combination with a service-oriented mentality.
Strong presentation skills and proficiency with software such as Powerpoint or Keynote
Advanced modeling skills and strong proficiency with Microsoft Excel
Demonstrated success working in a deadline driven and multi-tasking environment.
Familiarity with planning and reporting software such as Onestream or Anaplan
Minimum of 3 years of experience in a FP&A role at a publicly-traded company (technology company preferred), 5 years total work experience in financial or related analytical roles.
BA/BS in Business, Finance, Economics, Statistics or equivalent. Advanced degree in a related field, such as an MBA, is a bonus.
Experience working with Google Suite (Sheets and Slides) would be nice.
Familiarity with ERP Software such as Sage Intaact would be nice.
Familiarity with programming or database languages (SQL) a bonus

#LI-FM1 #LI-Hybrid
Physical Demands and Working Conditions
Must be able to remain in a stationary position 50% of the time
___
The starting base pay for this role is between $126,000 and $159,750 at the time of posting. The actual base pay depends on many factors, such as education, experience, and skills. Base pay is only one part of Sila's competitive Total Rewards package that can include benefits, perks, equity, and bonuses. The base pay range is subject to change and may be modified in the future.
Working at Sila
We believe that building a diverse team at Sila helps us amplify our individual talents. We are an equal opportunity employer and committed to creating an inclusive environment where good ideas are free to come from anyone. We are proud to celebrate diversity and all qualified applicants are considered for employment without regard to gender, race, sexual orientation, religion, age, disability, national origin, or any other status protected by law.