Staff Application Development Engineer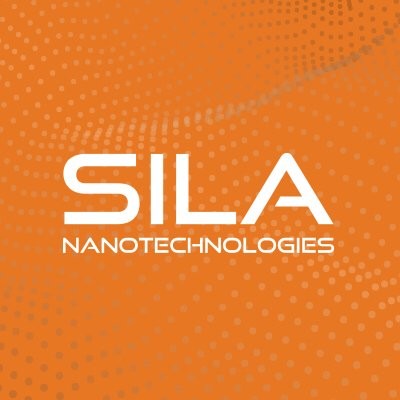 Sila Nanotechnologies
Alameda, CA, USA
Posted on Thursday, June 29, 2023
About Us
We are Sila, a next-generation battery materials company. Our mission is to power the world's transition to clean energy. To create this future, our team is building a better lithium-ion battery from the inside out today. We engineer and manufacture ground-breaking battery materials that significantly increase the energy density of batteries, while reducing their size and weight. The result? Smaller more powerful batteries that can unlock innovation in consumer devices and accelerate the mass adoption of electric cars to eliminate our dependence on fossil fuels. We're tackling one of the biggest challenges of our time every day, and together we're redefining what's possible. Are you ready to be a part of a team committed to changing the world?
WHO YOU ARE
You are creative, proactive, meticulous, and hands-on. You understand the potential of new materials and combine creativity and technical excellence to bring to life new applications and products. You are able to quickly survey and define key product requirements for new applications, develop novel fabrication methods to create new product prototypes, and rigorously develop and implement new test methodologies to establish data-driven customer value propositions. You possess a diverse skill set and are equally effective working with material development partners, customers, proactively capturing IP opportunities, and rigorously developing structure/process/property relationships to support new product development. You will leverage your previous experience in material and application development to collaborate with a diverse team of Research, Equipment Development, and Product representatives and help drive the development of novel, materials-based battery products
RESPONSIBILITIES AND DUTIES
Develop pigment contained coating formulation for roll-to-roll process to address needs for both scientific understanding and benchmarking of commercial products

Develop novel fabrication methods to efficiently prototype new materials-based products

Plan and execute designed experiments (DOEs) both internally and with external development partners to elucidate structure/process/property/function relationships in novel, advanced materials

Document and communicate findings for a broad set of partners

Identify safety hazards and work cooperatively to implement improvements
KNOWLEDGE AND SKILL REQUIREMENTS
PhD degree in engineering or physical sciences and 3+ years of industry experience (or equivalent)

Track record of independent, advanced product development experience and problem solving to introduce products to the market

Demonstrated success collaborating in a highly technical interdisciplinary setting with internal stakeholders, suppliers, external development partners, and customers

Ability to clearly communicate technical findings to a diverse audience including verbal, written, and presentation

Experience with developing new sample fabrication methods to demonstrate proof of concept for new materials-based products

Experience with defining industrially-relevant coating formulation development, establishing and validating test methods to address issues, and actively benchmarking against reference samples to demonstrate value propositions for new materials-based products

Deep knowledges with polymer science, pigment dispersion, slurry rheology, wet coating with roll-to-roll process

Professional experience with materials-based new product development is a plus

Experience with battery materials and/or electrochemical testing techniques is a plus
PHYSICAL DEMANDS AND WORKING CONDITIONS
Pass a respirator fit test and be able to wear respiratory protection on a periodic basis

Wear personal protective equipment including, but not limited to, a lab coat, gloves, safety glasses, and steel toe safety shoes

Use a glove box to prepare samples

Operate analytical equipment at a bench

Move items up to 25 lbs with the assistance of lift equipment and carts

Move long distances (such as from building to building) and be stationary for extended periods of time

Operate a computer and other office equipment, such as a laptop, copier/printer, etc in a fixed location
The starting base pay for this role is between $146,000 and $184,250 at the time of posting. The actual base pay depends on many factors, such as education, experience, and skills. Base pay is only one part of Sila's competitive Total Rewards package that can include benefits, perks, equity, and bonuses. The base pay range is subject to change and may be modified in the future.
Working at Sila
We believe that building a diverse team at Sila helps us amplify our individual talents. We are an equal opportunity employer and committed to creating an inclusive environment where good ideas are free to come from anyone. We are proud to celebrate diversity and all qualified applicants are considered for employment without regard to gender, race, sexual orientation, religion, age, disability, national origin, or any other status protected by law.