Scientist - Slurry & Coating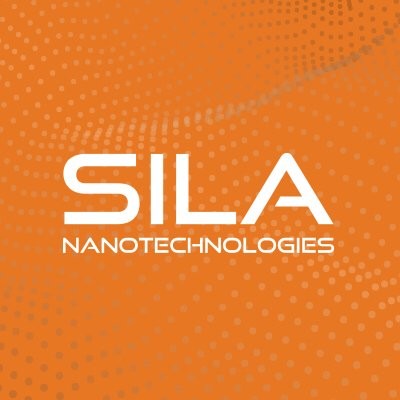 Sila Nanotechnologies
Alameda, CA, USA
Posted on Thursday, October 19, 2023
About Us
We are Sila, a next-generation battery materials company. Our mission is to power the world's transition to clean energy. To create this future, our team is building a better lithium-ion battery from the inside out today. We engineer and manufacture ground-breaking battery materials that significantly increase the energy density of batteries, while reducing their size and weight. The result? Smaller more powerful batteries that can unlock innovation in consumer devices and accelerate the mass adoption of electric cars to eliminate our dependence on fossil fuels. We're tackling one of the biggest challenges of our time every day, and together we're redefining what's possible. Are you ready to be a part of a team committed to changing the world?
Who You Are
Are you enthusiastic about solving research problems that make a difference in the world? Are you a thoughtful, creative, diligent, and curious researcher? Are you excited about teamwork to help build the next generation of battery materials and technologies? Sila is seeking a scientist to contribute to the improvement of commercially built high-energy Li-ion batteries through an in-depth understanding of interacting anode components (e.g. active materials, binders, conductive additives). As part of a collaborative effort, your work will help to elucidate the underlying structure-property relationships of anode component materials and their impact on electrochemical performance.
Responsibilities and Duties
Investigate the roles of active materials, binder, and conductive additives on the performance of Li-ion batteries
Discover, understand and explain the fundamentals involved in the relationships between electrode components and cell performance
Work with a larger cross-company team of diverse backgrounds to discover and communicate knowledge for the long term development of our next generation battery materials
Participate in or lead external collaborations
As a mentor to others in the team, offer active listening, collaborative brainstorming, and cooperative hands-on laboratory exploration
Identify safety hazards and work cooperatively to implement improvements
Invest in our values and champion them as we grow
Knowledge and Skill Requirements
PhD or equivalent research experience with a focus in chemistry, chemical engineering, materials science, or a related field
Experience in characterizing polymers, (nano)composites, and slurries
Ability to clearly communicate technical findings to diverse audiences
Experience in collaborative problem solving: helping people share knowledge, ideas, resources, and strategies in order to solve challenging scientific problems
Experience in electrochemical processes pertaining to Li-ion batteries or related interdisciplinary applications is a strong plus
Physical Demands and Working Conditions
Wear personal protective equipment including, but not limited to, a lab coat, gloves, safety glasses, and safety toe shoes
Pass a respirator fit test and be able to wear respiratory protection when needed
Use a glove box and/or fume hood to prepare samples
Operate analytical equipment at a lab bench
Move items up to 25 lbs with the assistance of lift equipment and carts
Move long distances (such as from building to building) and be stationary for extended periods of time
Operate a computer and other office equipment, such as a laptop, copier/printer, etc. in a fixed location
The starting base pay for this role is between $128,000 and $162,000 at the time of posting. The actual base pay depends on many factors, such as education, experience, and skills. Base pay is only one part of Sila's competitive Total Rewards package that can include benefits, perks, equity, and bonuses. The base pay range is subject to change and may be modified in the future.
#LI-MY1 #LI-Hybrid
Working at Sila
We believe that building a diverse team at Sila helps us amplify our individual talents. We are an equal opportunity employer and committed to creating an inclusive environment where good ideas are free to come from anyone. We are proud to celebrate diversity and all qualified applicants are considered for employment without regard to gender, race, sexual orientation, religion, age, disability, national origin, or any other status protected by law.