Metrology Engineer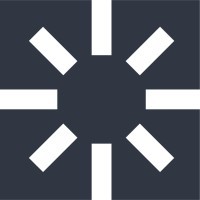 SirenOpt
Software Engineering
Oakland, CA, USA
Posted on Monday, October 23, 2023
About the role:
Thin films are micro- or nano-scale materials that enable many high-growth industries, including Lithium- and Zinc-based batteries, solar cells, carbon sequestration and conversion technologies, optical devices, quantum devices, displays, adhesives, medical implants, semiconductors, packaging materials, and many others. SirenOpt makes a real-time sensing and software platform to improve manufacturing yield and performance of thin film products.
The sensor is enabled by low-temperature plasmas and can collect multiple thin film property measurements (such as thickness with a precision of 1/10th of a nanometer, density, resistivity, chemical composition, and contaminate identification) in parallel and in real-time, thus allowing for the collection of critical data that is otherwise unobtainable. The optimization-based decision-making software uses the data from the sensor to accelerate R&D and process optimization, improve quality control, and enable real-time process control.
We are looking for a highly motivated Metrology Engineer to help us understand, discover, and analyze the relative economic value of all possible applications for our sensing and software platform. As an early-stage member of the SirenOpt team, you will be able to make a real impact on next-generation thin film technologies and help build a solid technical foundation upon which a small company can grow. The ideal candidate will learn new concepts quickly and take pride in the quality of their work. We expect that you will be able to apply sound engineering judgment to solve a wide range of technical challenges efficiently and creatively. Some of these problems may lie outside your core areas of expertise, so technical curiosity and a self-starting attitude are critical for success.
Qualifications
Education: Ph.D. (with relevant thesis work) in materials science, physics, chemistry, chemical engineering, or related discipline

Years of Experience: 0 - 4 Years in materials science or related industry

Experience in a customer-facing role for a minimum of 2 years is required related to thin-film deposition, metrology, or surface characterization

Compensation and Logistics

Location: San Francisco Bay Area (on-site required)

U.S. Salary Range: $120,000 - $160,000 (plus equity). The salary offered to a selected candidate will vary depending on confirmed job-related knowledge, skills, and experience.

Benefits: Health, Dental, Vision, and 401k-matching
Key Job Requirements
Metrology and inspection expertise in thin and thick film characterization, in particular films related to Lithium- and Zinc-based battery electrodes, photovoltaics, optical coatings, displays, packaging materials, semiconducting wafers, and/or adhesives

Strong data analytics skillset, including programming experience in Python

In-depth understanding of thin and thick film metrology, customer technologies, and critical industry gaps; ability to define (and implement) metrology solutions that address these gaps

Understand customers' characterization requirements and identify the best possible solutions using SirenOpt's sensing technology

Conduct new tool demonstrations to showcase tool performance and develop use cases to help drive tool sales. Report and discuss product, measurement and application demonstration results with customers

Interface with customers regarding technical requirements, analyses, and schedules

Identify new applications, performance capabilities, product features and value to further enhance market opportunities

Create & lead new methodologies in order to optimize system performance for specific applications

Complex problem-solving; ability to take a new perspective on existing solutions

Perform concept and feasibility, and qualification analyses of new metrology approaches

Analyze, develop, and transfer new application capabilities within the SirenOpt sensing system envelope to customer sites

Assist with business development, qualifying new applications, markets, and customers

Documentation of BKMs and procedures

Lead customer technical review meetings

Author white papers, product application notes, and technical papers for conferences

Deliver training to new employees and target customers

Ability to work individually and in groups

Ability to explain difficult or sensitive information; build consensus around ideas and implementations

Ability to adapt to new technical challenges and excited to work in a fast-paced, multi-disciplinary environment

Ability to lead projects from kick-off till completion, with clear planning and periodic/final reporting

Ability to deliver effective technical presentations and product demonstrations to customers