Electrochemical Scientist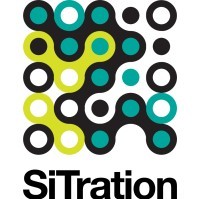 SiTration
Other Engineering
Cambridge, MA, USA
Posted on Monday, November 20, 2023
SiTration is seeking a R&D Electrochemical Scientist to join our team and help scale our groundbreaking critical materials extraction solution. At SiTration, you will have the opportunity to develop and scale our novel technology, while helping to enable a sustainable and profitable critical materials supply chain for an electrified future.
SiTration is a rapidly-growing team of creative, passionate, and deeply-technical scientists, engineers, and entrepreneurs working to develop a low-cost, sustainable approach for harvesting critical minerals. At the core of SiTration's approach is a patented filtration membrane technology developed at MIT combining extreme chemical and physical durability with electronic conductivity. This novel solution aims to transition resource-intensive chemical and thermal separations to an ultra-efficient electrified approach.
Founded out of MIT in 2020, SiTration's R&D operations are located in the Kendall Square area of Cambridge, MA. This position requires a full-time in-person commitment.
If you're a go-getter and are excited about working on tough tech that has the potential to make a difference in the fight against climate change, please apply! Above all else, we are looking for motivated and talented people to join our team.
Responsibilities will include:
Lead research efforts for the development and optimization of electrified extraction technologies

Mentor junior members and co-ops in industrial R&D to amplify efforts

Development of new protocols for testing and analyzing electrochemical systems

Data analysis and communication of results and interpretations company-wide

Improvement and maintenance of experimental setups and characterization equipment

Working with the R&D and Engineering teams to develop system requirements to scale up our technology
Desired experience and skills:
Ph.D. with 0 - 2+ years of experience in Materials Science, Chemical Engineering, Chemistry, or similar whose background is in the general field of Electrochemistry/Electrochemical Systems

Ability to independently plan, execute, and track research programs

Experience working with experimental electrochemical cells and characterization

Experience using mass and energy balances to analyze a chemical system

Deep understanding of current-voltage relationships, electrochemical impedance spectroscopy, and electrochemistry principles

Experience working with large data sets and analysis scripting in Python, Matlab, or Excel-macros

Comfortable working in a lab environment, including but not limited to the use of PPE, fume hoods, weighing equipment, solids and liquids handling, cleaning glassware, and chemical waste disposal

Excellent scientific and technical communication skills
The ideal candidate will:
Be passionate about materials innovation for environmental and societal benefits

Prioritize safety

Be highly motivated and able to work both independently and in small teams

Desire working in a fast-paced environment and have opportunities for rapid career development
At SiTration, we:
Are mission-driven. We are excited to tackle pressing environmental and societal challenges faced by our world today.
Are curious. We are scientists and engineers by training and dreamers at heart. We are able to work innovatively by fearlessly asking questions and pursuing the answers.
Enable, empower, and elevate. We support and uplift each other, both by collaborating in teams and as we tackle tasks independently. We all have different technical and personal backgrounds, and welcoming our differences allows us to grow together and solve the challenges at hand.
SiTration offers competitive salary and equity compensation packages for all employees; we believe that all employees should partake in the success of the company. We also offer medical, dental, and vision insurance, as well as paid parental leave.
SiTration, Inc. is committed to providing equal-opportunity employment to all persons. No person shall be denied equal access because of race, creed, color, religion, national origin, sex, sexual orientation, gender identity, age, or physical/mental disability.