Executive - Accounts Payable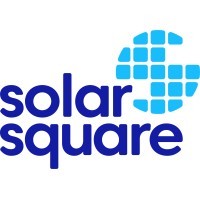 SolarSquare Energy
Accounting & Finance
Mumbai, Maharashtra, India
Posted on Sunday, November 12, 2023
Responsible for timely processing of vendor invoices, Timely vendor Payments, Periodical
reconciliation of vendor statements and strict compliance of vendor KYC.
About the role
 Closely monitoring the expenditures and tracking the actuals against the budget of that
period.
 Ensuring Timely and appropriate payments to the vendors with prior approval of the
respective department heads.
 Review invoice for completeness and proper approvals. Authorized approvers are the
Department Heads.
 If an invoice is received without an approved Purchase order, it will not be submitted for
payment.
 Ensure purchases are made from vendors that have registered GSTN to ensure GST input
credits are claimable.
 Ensure Vendor master list is supported with KYC documents/details in the system.
 Ensure prior to Vendor Master Creation, all KYC documents are received from vendor. Under
no circumstance vendor master creation is done without KYC.
 Ensure that all expenditures are properly coded.
 All invoices with discrepancies must be report to Account Payable Executive/ Assistant
Manager Accounts.
 Reconciliation of supplier statement on monthly/Quarterly basis.
 Generating journals for month end reporting
 Ongoing improvements to the accounts payable process
Skills you will need
 Experience performing full function accounts payable duties
 Experience in calculating, posting and managing financial records accurately
 Understanding of basic accounting and accounts payable principles, including general ledger
coding
 Good verbal and written communication skills.
 Ability to build good relationships with vendors and suppliers
 Understand the importance of accuracy and attention to detail
 Intermediate computer software skills, including Excel and other accounting packages
 Bachelor's degree in commerce or any equivalent
 Strong mathematical skills
 1-2 years Prior Experience at similar position
 Experience in driving process improvement
Our aim is to become India's #1 rooftop solar brand and empower 100k homes to go solar by 2024.
Culture and benefits
We value a sense of ownership and specialisation
We work in a learning environment where experimentation is valued and nurtured
Access to comprehensive healthcare
Flexible work schedule