Senior Sales Manager -B2B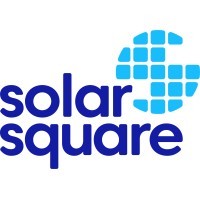 SolarSquare Energy
Sales & Business Development
Bengaluru, Karnataka, India · Karnataka, India
Posted on Sunday, November 12, 2023
About the Company –
SolarSquare is India's most trusted and fastest growing residential & commercial solar company. Our aim is to simplify solar for families looking to make the switch. We are a D2C residential solar brand - we design, install and finance rooftop solar systems for homes across India. We are reimagining Home Energy with our rooftop solar solutions. We want to raise the bar for the industry and become India's #1 new age solar brand. Join us to become a part of the clean energy revolution of India, contribute to making SolarSquare India's leading Home-Energy Brand and grow with us. https://www.solarsquare.in/
Job description / Responsibilities –
Complete multi-license B2B deals end-to-end
Conquer the market and reach ambitious revenue goals
Empower a dynamic and proactive sales team
Develop new business opportunities and sales strategies
Create and execute a strategic sales plan that expands our customer base and extends the company's global reach
Meet with potential clients and grow long-lasting relationships that address their needs.
Identify knowledge gaps within the team and develop plans for filling them
Ensure that company quotas are met by holding daily check-ins with sales team to set objectives and monitor progress
Manage the month-end and year-end close processes.
Provide customers with information, such as quotes, orders, sales,shipping, warranties, credit, funding options, incentives, or tax rebates.
Gather information from prospective customers to identify their solar energy needs.
Provide technical information about solar power, solar systems,equipment, and services to potential customers or dealers.
Calculate potential solar resources or solar array production for a particular site considering issues such as climate, shading, and roof orientation.
Generate solar energy customer leads to develop new accounts.
Conduct first level of meeting to explain everything about solar, about company and our pricing, T&Cs etc.
Ensure thorough follow up, documentation and detailed discussions with prospective customers.
Ensure daily reporting of meetings, status of those meetings and next steps.
Requirement –
2-5 years Prior Experience in team handling & B2B Sales
Has sound business judgment, and sales skills.
Solid interpersonal, communication, and customer service capabilities.
Potent leadership qualities.
Exceptional organizational, creative, and resource management capabilities