Electrical Engineer (Instrumentation and Controls)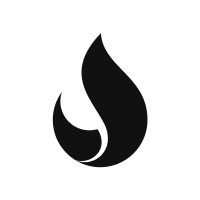 Stoke Space
Other Engineering
Moses Lake, WA, USA
Posted on Tuesday, October 24, 2023
A thriving economy in space is needed to make life on Earth more vibrant, sustainable, and equitable. Space technology will enable global access to information, solutions to climate change, answers to global food security, products that transform healthcare, clean energy production, and more. Today, rocket launch options are slow, expensive, and unreliable. Stoke is building the world's most efficient fully and rapidly reusable rocket designed to fly daily that will radically increase access to space and open up the space economy to safeguard our precious home, Earth.
Description
Reusable systems are the key to seamlessly connecting Earth and space. As an Electrical Engineer focused on our instrumentation and controls systems at our Moses Lake test site, you will inform test stand design, lead build-out, ensure high reliability systems during test, and iterate as test stands and test articles change. You will own the integration of physical hardware such as: wire harnesses, instrumentation, custom enclosures, PLCs, data acquisition systems, engine avionics systems, engine controllers. You will be responsible for data integrity of the test stand data that is generated. You must be ready to stay focused, move fast, self-direct, and learn on the fly.
Responsibilities
Design and build wiring diagrams for harnesses, custom enclosures, and data acquisition systems
Activate, troubleshoot, and ensure high reliability operation of data systems from end-to-end which includes: field instrumentation, harnesses, data acquisition system, low voltage (24V) electronic systems power
Update and maintain schematics and documentation for the systems you are responsible for
Qualifications
Bachelor's degree in Electrical Engineering, Computer Engineering or similar
1 years of experience in harness design & build, data acquisition systems, instrumentation systems, or similar
Exceptional command of engineering principles behind instrumentation (i.e. pressure transducers, thermocouples, accelerometers, etc.)
Experience with integrating and troubleshooting electronic systems
Willing to work outdoors for long periods of time
Able to stoop, bend, crawl, and lift up to 25 lbs. unassisted
Passion for building something with high quality, willing to attend work with a positive and humble attitude, and willing to take ownership of large and small tasks to help the team be successful
Ability to lead
Ability to follow
Excellent written and verbal communication
Preferred Qualifications
Familiar with NFPA 70, National Electrical Code – specifically with regards to designing and installing instrumentation and control systems in hazardous areas
Experience designing electrical schematics from scratch
Basic understanding of industrial/site electrical power distribution
Basic understanding of computer network systems
Experience in programming with Python and LabVIEW
Benefits
Medical, dental, vision and basic life insurance
401(k)
Paid time off
Flexible scheduling
Equity
Compensation
Target Levels:
Level 1Range: $61,300 - $91,900
Level 2 Range: $76,600 - $114,900
Level 3 Range: $91,900 - $137,900
Our job posts are intentionally written to attract a wide variety of experience levels, and we make decisions about the right fit on a per-candidate basis.
Your actual level and base salary will be decided based on your specific experience and skill level.
Equal Opportunity
The Company is an Equal Opportunity Employer, including with respect to disability and veteran status. It is committed to compliance with all equal opportunity laws, including the Immigration and Nationality Act (INA) and Title VII. It does not discriminate on the basis of nationality, race, citizenship, immigration status, or any other protected class when it comes to employment practices, including hiring.
Employment at the Company is contingent upon satisfactory completion of reference and background checks, and on your ability to prove your identity and authorization to work in the U.S. for the Company. Employees must comply with the United States Citizenship and Immigration Services employment verification requirements, and, therefore, they must complete an Employment Eligibility Verification Form I-9 at the start of employment and re-verify authorization to work periodically.
Separate from this I-9 process, this position entails access to certain technology and technical data that is restricted under U.S. export control laws and regulations. Employment or continued employment may be conditioned on your legal authorization to work with or have access to export control materials as necessary to perform your job.