Chief Financial Officer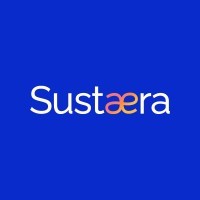 Sustaera
Accounting & Finance · Part-time
Cary, NC, USA
Posted on Friday, August 26, 2022
Company: Sustaera is a carbon removal technology developer in Research Triangle Park (Raleigh-Durham area), North Carolina, developing and deploying a novel solution for Direct Air Capture (DAC) of carbon dioxide from the air. Sustaera is a spin-out of Susteon, a climate tech company focused on H2, carbon capture, and carbon utilization and has been backed by Department of Energy grant funding. Sustaera has Series A funding support from leading climate tech investors that include Breakthrough Energy Ventures and Grantham Foundation's Neglected Climate Opportunities Fund. Sustaera is rapidly hiring to support the already committed scale-up activities for 2023 and onwards.
Basis: Three days per week with preference for in-person at the Cary NC headquarters, with potential to increase to full time pending ongoing activity level. Hybrid schedule possible.
Desired Skills:
· Start-up experience required, including early to mid-stage (Series B-D) funding strategy and option analysis, and strong understanding of structuring term sheets / agreements across a variety of financing vehicles.
· The desired candidate will have shown a track record of growth and development, and most importantly, demonstrated principled, ethical leadership throughout their career.
· Experience in capital project financing across a variety of sizes. Strong in Techno Economic Analysis (TEA) and cost modeling.
· Corporate P&L experience required, preferably in publicly traded entities
· High level of integrity and dependability with a strong sense of urgency and results orientation
· Strong problem solving and creative thinking skills and the ability to exercise sound judgement and make decisions based on accurate and timely analysis
· Ability to extract relevant inputs from key individuals, across varied functions and experience levels, in order to ensure well informed forecast and analysis, and anticipate key sensitivities
· Excellent financial reporting and accounting skills including financial disclosures
· Excellent financial forecasting skills, including probability analysis
· Positive attitude and contribution to inclusive and engaging work environment
Job Responsibilities:
· Reporting to CEO and part of Executive Leadership Team
· Participates in venture funding activities and Techno Economic Analysis (TEA)
· Lead planning and budgeting processes that are proactive, structured, and transparent
· Analyze cash flow, cost control, and expenses to pinpoint potential areas for improvement. Adjust reporting and analysis depth relative to materiality on business decisions.
· Provide executive management with advice on the financial implications of business activities
· Accountable for credibility, accuracy, and reliability of financial statements, budgets, forecasts, runway analysis and variance analysis
· Accountable to ensure the reporting needs of investors are met, on time and in support of favorable investor relations
· Meet non-dilutive financing accounting needs in compliance with regulation and best practice, across government, venture debt, special purpose vehicles and project financing
· Provide executive leadership in the short and long-term evaluation of strategic financial objectives, including recommendations to enhance financial performance and business opportunities
· Provide financial analysis of business model scenarios in support of strategy development
· Accountable for ensuring prompt and accurate financial processing such as payroll, accounts payable, accounts receivable, expense reports,
· Maintains and implements the financial policy governance for the company
· Assess needs, make recommendations, implement, and operate business and enterprise systems to meet the needs of the company in short, mid, and long term
· Serve as Chief Risk Officer for the company, until such time as a full-time role may be justified. Including monitoring of Insurance Coverage and Government Compliance
Background check required
Sustaera an equal opportunity employer. All qualified applicants will receive consideration for employment without regard to race, color, religion, sex, sexual orientation, gender identity, national origin, disability status, protected veteran status, or any other characteristic protected by law.
As a condition of employment, Sustaera will inquire about COVID-19 vaccination status, and in the event that vaccinations and masking are mandated at a work location (including client/partner locations and Sustaera locations) we expect all candidates to comply with these required safety protocols. Please note that as of March 7, 2022, Sustaera will require all staff to provide proof that they are fully vaccinated against COVID-19 in order to work at Sustaera locations. Candidates or employees who cannot get vaccinated for medical or religious reasons may be eligible for an accommodation and should notify the hiring manager upon applying if they wish to request accommodation. Requests for accommodation will be evaluated on a case-by-case basis.
Sustaera is an equal opportunity employer.