Head of Data Services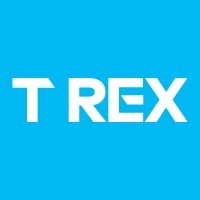 T-REX
IT
New York, NY, USA
Posted on Wednesday, March 22, 2023
Introducing the future of alternative finance: T-REX is a fintech software and data management provider designed to accelerate sustainable investment in complex markets across project finance, structured finance, and private credit.
Gone are the days of tediously populating Excel sheets and endlessly trading emails—T-REX bridges the gap between asset originators and investors, eliminating manual processes and acting as a single source of truth in a deal.
Our platform combines SaaS technology and big data management to deliver a centralized experience for deal modeling, risk analysis, performance tracking, and reporting. We're filling a critical technology need by digitizing and standardizing data, and automating workflow across the lifecycle of complex deals.
Join T-REX as we unlock liquidity across alternative financial markets, responsibly and sustainably with the transformative power of fintech.
——————————————————————————————————————————————–
HEAD OF DATA SERVICES
T-REX is seeking a Head of Data Services to support the growth and success of our business. The Head of Data Services leads our Data Division and is responsible for the creation and enforcement of effective data management policies, along with key reporting solutions and database management at T-REX.. They have overall responsibility for T-REX's data foundation, upon which all of our products and services are built and delivered to our clients.. The Head of Data Services is responsible for the formulation of management techniques for delivery of quality data products and scalable solutions to support a growing client base. They will lead a team whose focus is to deliver accurate and insightful data to help improve business decisions and performance for our clients. The Head of Data Services will collaborate and work closely with all areas of our company, including the Data Engineering and Product teams, as well as the Client Development organization.
What you'll do:
The Head of Data Services is responsible for leading the Data Services division. Responsibilities will include:
Be an active and strategic voice on the T-REX Management team, driving our core data operations forward
Design, build and drive overall strategy, methodology, and roadmap for the processes, systems, tools and capabilities required to produce and maintain our core data assets
Direct planning and implementation of enterprise data management programs including, data stewardship, data standardization and the development and maintenance of application data architecture, data models and databases.
Manage the service & solution delivery of the company's enterprise visualization products, including reports and Business Intelligence (BI) applications.
Leadership, management and growth of multiple data departments within the organization
Growing the data asset to support T-REX's growth plans
Constantly keep up with industry data trends and drive high performing teams