Data Manager - Structured Finance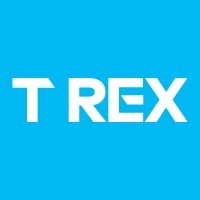 T-REX
Accounting & Finance, Data Science
New York, NY, USA
Posted on Tuesday, October 3, 2023
Introducing the future of alternative finance: T-REX is a fintech software and data management provider designed to accelerate sustainable investment in complex markets across project finance, structured finance, and private credit.
Gone are the days of tediously populating Excel sheets and endlessly trading emails—T-REX bridges the gap between asset originators and investors, eliminating manual processes and acting as a single source of truth in a deal.
Our platform combines SaaS technology and big data management to deliver a centralized experience for deal modeling, risk analysis, performance tracking, and reporting. We're filling a critical technology need by digitizing and standardizing data, and automating workflow across the lifecycle of complex deals. ne
Join T-REX as we unlock liquidity across alternative financial markets, responsibly and sustainably with the transformative power of fintech.
--------------------------------------------------------------------------------------------------------------------------------------------
Data Manager – Data & Analytics Services Team
We are seeking an experienced Data Manager to join our Data Services team (within Data & Analytics Service department). This is a remote position offering the opportunity to work closely with the Product Specialist, Data Analytics, and Data Engineering teams to build out our Data Management Platform and associated services. This role is open to candidates that live in EST timezone. The Data Managers support the full lifecycle (ingestion, curation, normalization and delivery) of data in T-REX systems. The team is responsible for ensuring the highest level of data quality providing unique value to the T-REX platform and our client's workflows.
Responsibilities:
Define and manage data schemas, data dictionaries and taxonomies in support of our data and analytics platform.
Assist clients with the onboarding and ongoing management of their performance data.
Ensure our data content, processes and platform are continually advancing, working closely with engineering and product teams.
Provide the highest quality data for our users by continuously defining, developing and adhering to a data quality process from ingestion to end user workflows.
Ensure that the efficiency and effectiveness of our data management capabilities and processes are world class and always improving.
Identify new sources of data to improve and enhance our platform and analytics.