Field Service Specialist Break Fix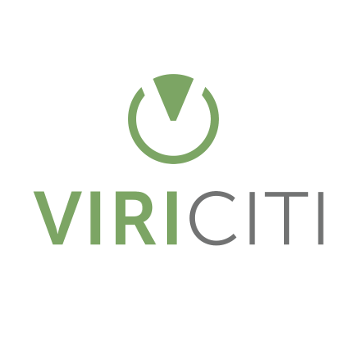 ViriCiti
Europe
Posted on Friday, August 25, 2023
About Us
With electric vehicles expected to be nearly 30% of new vehicle sales by 2025 and more than 50% by 2040, electric mobility is becoming a reality. ChargePoint (NYSE: CHPT) is at the center of this revolution, powering one of the world's leading EV charging networks and a comprehensive set of hardware, software and mobile solutions for every charging need across North America and Europe. We bring together drivers, businesses, automakers, policymakers, utilities and other stakeholders to make e-mobility a global reality.
Since our founding in 2007, ChargePoint has focused solely on making the transition to electric easy for businesses, fleets and drivers. ChargePoint offers a once-in-a-lifetime opportunity to create an all-electric future and a trillion-dollar market.
At ChargePoint, we foster a positive and productive work environment by committing to live our values of Be Courageous, Charge Together, Love our Customers, Operate with Openness, and Relentlessly Pursue Awesome. These values guide how we show up every day, align, and work together to build a brighter future for all of us.
Join the team that is building the EV charging industry and make your mark on how people and goods will get everywhere they need to go, in any context, for generations to come.
Discover what it's like to help build the fueling network of the future - check out our Engineering Blog.
Reports To
Senior Director Home & Mobility Solutions
Position Summary
Be part of real change that matters. Our partners and customers in Europe are at the beginning of one of the biggest transformations in mobility ever. In this role you are engaging with ChargePoint's strategic accounts across Europe to turn their eMobility strategy to reality.
The CE Program Manager H&MS is responsible for the commercial and operational implementation of ChargePoint's Home & Mobility Solutions in the business models of our pan-European partners and Enterprise customers. Whether it is a Fuel Card Supplier, a Leasing Company, an Energy Company, a Mobility Service Provider, or an International Key Account; you are the 'go to' person for our customer.
Are you 'a getting things done type of person' and do you like to work in a fast developing, complex and exciting new industry? And are you ready to learn more every single day on the job? Reach out – we want to meet you!
What You Will Be Doing
Manage customer implementation programs specific to mobility change and charging services initiatives


You will play a central role to deliver driver and fleet (cards) charging services to our customer and their employees, partners and customers

Own the customer onboarding journey not only by performing this yourself for large customers, but also by designing and refining it for all other involved ChargePoint departments

Help the customer to realise new business models and have significant impact on how our customers do business

Engage with our customers product and business owners, commercial leaders, and program managers to kick-off and implement our (commercial) propositions and solutions within the operational and commercial models of our customer

Develop and build knowledge as a product and solution 'go to' person. And if you do not know the answer, you will find the answer for your customers counterparts

Manage and guide our internal organization to make real what we promised our customer

Form a dynamic dream team with our Go To Market and Sales teams to turn the potential sale into a revenue stream
Help our operational departments such as Support, Field Services, and fulfilment to prepare for the right scale (e.g. people, supplies, partners) in the right territory as you will get valuable insights from our customers where they see their growth
Work closely with The Product Management team in Europe to clearly describe the customer's 'problems and challenges' and based on this you will drive roadmap request in re. to driver and fleet demand
Team up with Sales Enablement to build relevant training and education to help the customers to make the switch to electric mobility
Work with Marketing to go to market plans, content, and collateral that help them to plan and manage a structured (new) product introduction
Requirements
Strong commercial and customer centric mindset with a sound business and tactical sensitivity to drive optimal business outcomes
Translate customer demand and ask into 'business requirements' that PM can take forward into the roadmap
Translate customer's operational experiences into process optimalization requirements for our support and field services teams
Experience to create clear plans that will help to create standardized customer implementation playbooks
Excellent project management skills, including the ability to prioritize work and meet deadlines
Demonstrated skills in leadership, negotiation, problem solving, conflict management, planning, delegation and influencing skills
A previous background in technology, software (as a service) and/or networked systems is desirable
4+ years' experience in a commercial or sales environment focused on consultative selling, and or program management and/or implementation of hardware and/or software
Bachelor's degree in a business or technology related field or equivalent combination of education and experience
Excellent verbal and written communication skills in English, and preferably one or two other languages
Strong knowledge of Microsoft Office products, familiar with Salesforce and CRM
Preferred Behaviour
Represent both the interest of our customer and ChargePoint; driven to find synergies.
Inspirational. Ability to build strong relations with internal and external partners.
Boldness to explore and solve challenges. Don't give up – be ambitious to chase the interests that brings our customers forward.
Structured in your way of working and create the right feedback loop into our organization to get things done.
Driven to get excellent results on customer satisfaction, NPS, timely delivery.

Continuous improvement mindset.
Location
Europe
We are committed to an inclusive and diverse team. ChargePoint is an equal opportunity employer. We do not discriminate based on race, color, ethnicity, ancestry, national origin, religion, sex, gender, gender identity, gender expression, sexual orientation, age, disability, veteran status, genetic information, marital status or any legally protected status.
If there is a match between your experiences/skills and the Company needs, we will contact you directly.
ChargePoint is an equal opportunity employer.
Applicants only - Recruiting agencies do not contact.