Manager, Technical Support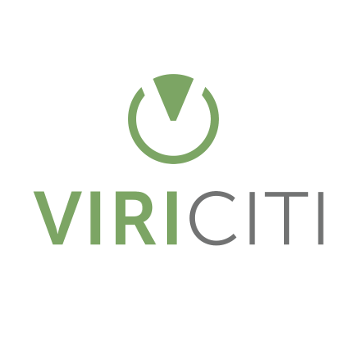 ViriCiti
IT, Customer Service
Bengaluru, Karnataka, India
Posted on Tuesday, September 12, 2023
About Us
With electric vehicles expected to be nearly 30% of new vehicle sales by 2025 and more than 50% by 2040, electric mobility is becoming a reality. ChargePoint (NYSE: CHPT) is at the center of this revolution, powering one of the world's leading EV charging networks and a comprehensive set of hardware, software and mobile solutions for every charging need across North America and Europe. We bring together drivers, businesses, automakers, policymakers, utilities and other stakeholders to make e-mobility a global reality.
Since our founding in 2007, ChargePoint has focused solely on making the transition to electric easy for businesses, fleets and drivers. ChargePoint offers a once-in-a-lifetime opportunity to create an all-electric future and a trillion-dollar market.
At ChargePoint, we foster a positive and productive work environment by committing to live our values of Be Courageous, Charge Together, Love our Customers, Operate with Openness, and Relentlessly Pursue Awesome. These values guide how we show up every day, align, and work together to build a brighter future for all of us.
Join the team that is building the EV charging industry and make your mark on how people and goods will get everywhere they need to go, in any context, for generations to come.
Discover what it's like to help build the fueling network of the future - check out our Engineering Blog.
Reports To
Senior Manager, Technical Support
What You Will Be Doing
The ideal applicant exemplifies an understanding of ChargePoint processes and team dynamics across the business, as well as the exceptional coaching and motivational skills necessary to attract, engage, and grow top people on a high-performance team. He or she will be in charge of directly or indirectly leading a team of technical support engineers, Team Leads and Escalation Leads to provide world-class customer service.
Responsibilities:
Building high-performance teams, fostering employee growth, and forging a common goal.
The distribution of workload among team members, including the use of modern case management strategies.
Taking part in projects that cross functional boundaries and concern product or service offerings.
Identifying and addressing problems that affect the product support globally.
The manager takes responsibility for the entire customer experience of the team and manages escalated issues.
In his or her capacity as a liaison, the manager builds a link between the technical and business aspects of customer engagements.
Manage significant escalations at the executive level for strategic accounts; provide timely internal and external reports to all levels of management to maintain knowledge of progress and identify any obstacles to resolution.
Work together with customers to define success goals and make sure they can reach them. To guarantee that goals and associated measurable KPIs are effectively attained, conduct continuing, routine reviews.
Retain at-risk accounts by gaining the confidence of customers and showcasing dedication and assistance.
Ensure customer satisfaction, coordinate internal partners in functional areas such as product management, technical assistance, and engineering.
Lead the investigation and resolution of issues as the final point of escalation and in collaboration with customers, engineers, QA employees, product managers, and other customer service professionals.
Ensure that senior management is informed of any issue affecting customers, that they communicate with those customers, that they create and maintain documentation, that they produce regular reports on customer-facing technical issues, and that they keep the team and management informed of any significant issues.

Collaborate with just about everyone who is a part of our company to solve problems and satisfy customers
What You Will Bring to ChargePoint
Tenacious commitment to customer-focused support
Comfort with making complex decisions and excited by "thinking outside the box"
Proven experience in driving initiatives, cross-functional collaborations, and holding others accountable to expectations
People, customer and Performance management skills
Maintains effectiveness when experiencing major changes in personal work tasks or work environment; adjusts effectively to work within new work structures, processes, requirements, or cultures
Deals effectively with others in antagonistic situations, using appropriate interpersonal styles and methods to reduce tension or conflict within the team or with cross-functional teams
Actively appreciates and includes the diverse capabilities, insights, and ideas of others and working effectively and respectfully with individuals of diverse backgrounds, styles, abilities, and motivation in the teams.
Sets high standards of performance for self and teams; assuming responsibility and accountability for successfully completing assignments or tasks; self-imposing standards of excellence rather than having standards imposed
Requirements
10+ years of relevant work experience in People, Performance and Customer Management in Technical Support Environment
Bachelor's degree or equivalent
Willing to work in night shifts (EST/PST Time zone)
Must have worked at least two or more cross functional departments within Technical Support organization
Excellent written and verbal communication, including presentation skills.
Has a proven track record of financial acumen, business savvy, and employee retention
Experiences desired:
Managed a span of more than 100+ people directly or indirectly.
Managed Multi-location / multi-Geo teams.
Demonstrated experience in leading teams of direct reports and resolving conflicts effectively.
Effective people management, Team Building, Leadership, and development skills.
Skilled at building high-performance teams, developing people and creating a shared vision.
Experience in improving productivity and efficiency in processes. Demonstrates strategic and tactical skills in operational excellence.
Location
Bangalore, India
We are committed to an inclusive and diverse team. ChargePoint is an equal opportunity employer. We do not discriminate based on race, color, ethnicity, ancestry, national origin, religion, sex, gender, gender identity, gender expression, sexual orientation, age, disability, veteran status, genetic information, marital status or any legally protected status.
If there is a match between your experiences/skills and the Company needs, we will contact you directly.
ChargePoint is an equal opportunity employer.
Applicants only - Recruiting agencies do not contact.