Home Electrification Advisor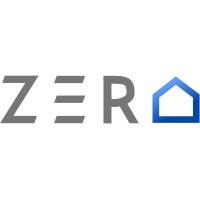 Zero Homes
Denver, CO, USA
Posted on Tuesday, October 24, 2023
At Zero, we are changing the paradigm of how homeowners plan and purchase energy upgrades for their homes. We are streamlining today's time-intensive and often frustrating process with a self-serve interface that delivers actionable intelligence to homeowners so they can get their projects done without all the hassle.
It's never been more important to help homeowners understand the health of their home, how it impacts the planet, and to make it easier for them to take action. With Zero, homeowners experience a quick, no pressure, and even delightful experience purchasing upgrades for their home. And by partnering with a trusted network of Trade Partners, Zero helps to facilitate installations for heat pumps, solar panels, and electrical upgrades giving homeowners a single point of contact through their project.
Who we are
Zero is on a mission to electrify the world's homes for healthy and sustainable living. We believe everyone has the right to a healthy home. We're solving the world's hardest problem, climate change, and we're looking to grow our team with similarly minded, passionate change-makers who want to dramatically impact and improve millions of people's lives.
Born out of previous experience running a general contracting business and designing remote-sensing satellites at NASA, Zero is building the toolkit to digitally assess homes and automate the design of all-electric home energy upgrades. We are building a simple experience for homeowners to enable them to plan, purchase, and schedule installations with local, certified contractors within minutes.
Zero is based in Denver, CO, venture-backed, and partnered with the National Renewable Energy Lab (NREL). Learn more at zerohomes.io
Who you are
You're eager to help improve the comfort, efficiency, and carbon footprint of homes and learn more about building systems. You have many years of consultative sales experience, dealing directly with customers. You're an extrovert, find it easy to connect with people, and get excited by helping educate people and problem solve. You're a strong communicator and feel confident interacting with a variety of people. You're a fast learner, hold yourself to a high standard, and are a great teammate. You're willing and able to juggle multiple tasks at once and you're someone who feels comfortable operating in ambiguity. You're passionate about climate change and want to be part of a team making a tangible impact in improving people's lives and saving the planet!
What you'll do
You'll be the first touchpoint a customer has with Zero and will serve as a guide to homeowners to educate them about electric technologies, their capabilities and limitations. You will provide virtual consultations to homeowners helping them to collect and provide information needed to complete electrification projects. Using our proprietary software, ZERO, you will create system designs and quotes for homeowners using the information collected during consultations. You will share system designs with homeowners, advising on how these systems can solve their problems, and you will provide consultative sales to help customers purchase electric upgrades. You may work with other Operation Team Members, contractors, manufacturers and/or distributors to manage the logistics of equipment installation, including purchasing equipment, troubleshooting equipment delivery challenges, and staying on top of evolving standards. You will leverage your learnings to provide critical feedback that will serve to improve our product, processes, and make the overall consultation as impactful and efficient as possible.
Qualifications
Strong candidates will meet many, but not all, of the following skills and experience:
Minimum of 3 years of direct sales experience and/or customer-facing retail sales experience

Ability to explain technical information or industry jargon in an easy-to-understand way

Demonstrated aptitude working with software such as Google Workspace, Microsoft Office, and CRM systems

A self-starter, with demonstrated ability to proactively manage competing demands and changing schedules to complete tasks in a timely and diligent manner

Adaptable, flexible, collaborative team player that brings a positive can-do attitude

Strong listening, verbal, and written communication skills

Excellent organization, record-keeping, and time management skills
Nice to have
Residential solar sales or construction experience

Ability to speak Spanish, Portuguese, or Mandarin to support customers or partners whose native language is not English.
Compensation:
The expected compensation for this role is between $60,000-$80,000 depending on experience, plus commission and meaningful equity
Benefits
Meaningful Stock Options

Health Insurance

Workstation Stipend

1 WFH days per week

3 Weeks PTO + Unlimited Sick Days

Relocation (as needed)
How to Apply
Please submit your resume through this portal AND email a 3 minute video recording to careers@zerohomes.io answering these two questions:
Why do you want to work at Zero Homes? Specifically, what about our mission - to electrify the world's homes for healthy and sustainable living - appeals to you?

Our team is small (>10 people) and our ambition is large; we are in the early stage of building the company to match that ambition. What makes you want to work at a start-up this size AND why are you a great fit?
We can't wait to hear from you!