Senior Manager, Security Network Engineering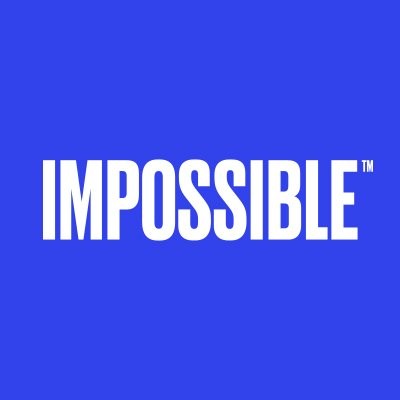 Impossible Foods
IT
United States
Posted on Wednesday, April 12, 2023
Impossible Foods was founded to transform the global food system and reduce the impact of climate change by making the world's most delicious, nutritious, and sustainable meat, fish, and dairy — from plants. We're building a rockstar team of brilliant, collaborative, mission-driven individuals who take pride in using their diverse skills to contribute to saving our planet.
Want to join the movement? You can help us solve the most urgent, important challenge facing the world today (and have fun doing it).
As the Senior Manager for Security Network Engineering, you will work with your immediate team, external partners, and business stakeholders from across the organization including IT, Legal, Manufacturing, R&D, and Operations. As a central resource of Impossible's top rated Information Security team you will help drive multiple network and security related projects & services to protect Impossible's critically important platforms.
Essential Job Functions
Build a Platform – Architect tools & technologies across a broad range of products, and disciplines including security event management, firewall & network design, antivirus, SSO, and other tools & processes to improve Impossible's overall security posture.
Risk & Vulnerability Management – Create, communicate, and implement a risk-based process for both vulnerability and vendor risk management, including assessing and treating risks that may result from partners, consultants, internal systems, and / or service providers. Design and implement controls to manage these risks, and report current status to senior leaders.
Implement Protections – Install and configure systems such as firewalls and data encryption programs, to protect organizations' sensitive information. Assist computer users with installation or processing of new security products and procedures.
Investigate & Remediate Security Breaches - If a breach occurs, lead incident response activities to minimize the impact. Afterwards, lead a technical and forensic investigation into how the breach happened and the extent of the damage. Prepare reports of their findings to be reported to management.
Support our Growth – There're many projects and opportunities for the InfoSec team to assist the community with essential initiatives, provide guidance, and ensure security best practices are in place. Manage and support these initiatives by prioritizing projects, tracking both our implementation progress and compliance within our policy and regulatory frameworks. Deliver positive customer experience to our user community.
Basic Qualifications
8+ years of hands on Information Security management experience
12+ years of total technical experience in IT networking systems such as network & web firewalls, VLANs, Layer2 topologies, wireless, and routing.
Strong technical background in security operations, IT project work, networking, IAM, SIEM, EDR, WAF, and other related Infosec technologies.
Experience designing secure networks, systems and application architectures in a variety of platforms including GCP, Azure, Manufacturing environments, and laboratories.
Knowledge of disaster recovery, computer forensic tools, technologies, and digital forensics methods
Professional experience in a system administration role supporting multiple platforms and applications
Experience contributing to and executing security policies, standards and procedures.
Ability to organize, communicate, and recommend processes, controls, and report critical metrics to both peers and senior management.
Willingness to work in a 24x7 setting and support after-hours activities when necessary
Bachelor's degree in Computer Science, Information Technology, or Information Security
Security+, PCNSA, or equivalent security certifications
Preferred Qualifications
Experience with Single Sign On technologies such as Okta and Azure AD
Experience building and managing various Infosec programs such as Vulnerability Management, Security Operations, Third Party Risk, IAM, or other key services
Previous experience with a fast growing organization and strong plus
PCNSE, CISM, CISSP, or other advanced certifications
Impossible Foods Inc. is an equal opportunity employer. All qualified applicants will receive consideration for employment without regard to race, religion, color, national origin, sex, sexual orientation, gender identity, status as a protected veteran, status as a qualified individual with a disability, or any other trait protected by law.
If the ability to work remotely is indicated, this role can be performed from any US state except for Alaska, Hawaii, New Mexico, Oklahoma, and Wisconsin.
This role is not eligible for Visa Sponsorship.